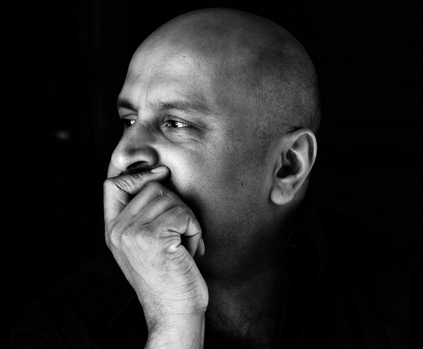 The British born Choreographer Joseph Sturdy was born in London and and received his dance education at the Royal Ballet School in London.
Joseph then went on to dance with companies such as ,
Ballet classico de Zaragoza (Spain), compagnie Linga(Lausanne) and the Deutcher oper Berlin .
Fascinated by the works of Maurice Béjart Sturdy joined the company and it was here that his choreographic interests and talent were encouraged by Béjart.
Having left Switzerland  Joseph moved to Sweden where he met his wife and together they founded Focus Dance in 1997.
The company is based in the virberant old university city of Uppsala .Focus Dance to date has staged over 35 works.
Sturdy has been awarded a number Prizes for his achievments in dance from the City of Uppsala and the County of Uppland.
Sparbankensstiftelsen 2002
Uppsala Kommuns Arbetsstipendium 2003
Uppsala läns Landstings jubileums stipendiat 2005
Uppsala Kommuns Arbetsstipendium 2014
Sturdy is also a much sought after guest teacher having worked with all the major Swedish Dance companies such as Cullberg Ballet ,The Royal Swedish Ballet,Gothenburg Opera Dance company,Skånes Dans Teater and Norrdans.Sturdy is also strongly committed to the educational process of young dancers and regularly teaches and Choreographs for The Royal Swedish Balett school,and Balett Akademien Stockholm. Joseph also sits as a member of the jury for the Nordic Baltic Ballet competition,and 2014 is a jury member for the Le jeune Ballet Méditerranéen competition in Grasse.
Joseph Sturdy and his wife Marie Larsson Sturdy founded Focus Dance in 1997
The companies is based in the viberant university city of Uppsala /Sweden .
Focus Dance has sustained a pioneering commitment to choreography and the development of dancers.
As a chorographer Joseph is committed to producing work led by and focusing on the power of the dancing body, that is both thought provoking and resonates in peoples lives.
Joseph Sturdy collaborates with dancers,artists ,and musicians of the highest calibre striving always to produce dance of the highest quality.
The company has a strong committment to building audiences through innovative  outreach projects and educational work .
The company to date has staged over 35 works both nationally and internationally.
Go to whats on for more info.